One of the coolest parts of the Office 365 Teams Admin Centre is the built in Devices management portal.
From here, you can view and control your deployed Microsoft Teams handsets, create and apply policies, firmware updates, and even reboot them.
The Dashboard
To access the dashboard, sign in to the Office 365 Portal, then choose Teams under Admin Centres.
From the menu on the left, choose Devices > Manage Devices
The dashboard will show you all Microsoft Teams devices that are registered to your Office 365 tenant.
At a quick glance, you can see:
Device Name
Manufacturer
Device Model
The last user who signed in
The current status (Offline, Online)
Any available updates
The last reported online time
This gives you a great snapshot of how healthy your Teams devices are looking right now.
A quick note too that only Microsoft Teams devices will appear. Your Skype for Business handsets (such as VVX500) won't appear.
Device Information
Clicking a device's name will take you to the device information page, that contains a little further info, including the devices serial number
User Information
To view user information about a device, click the username in the device list: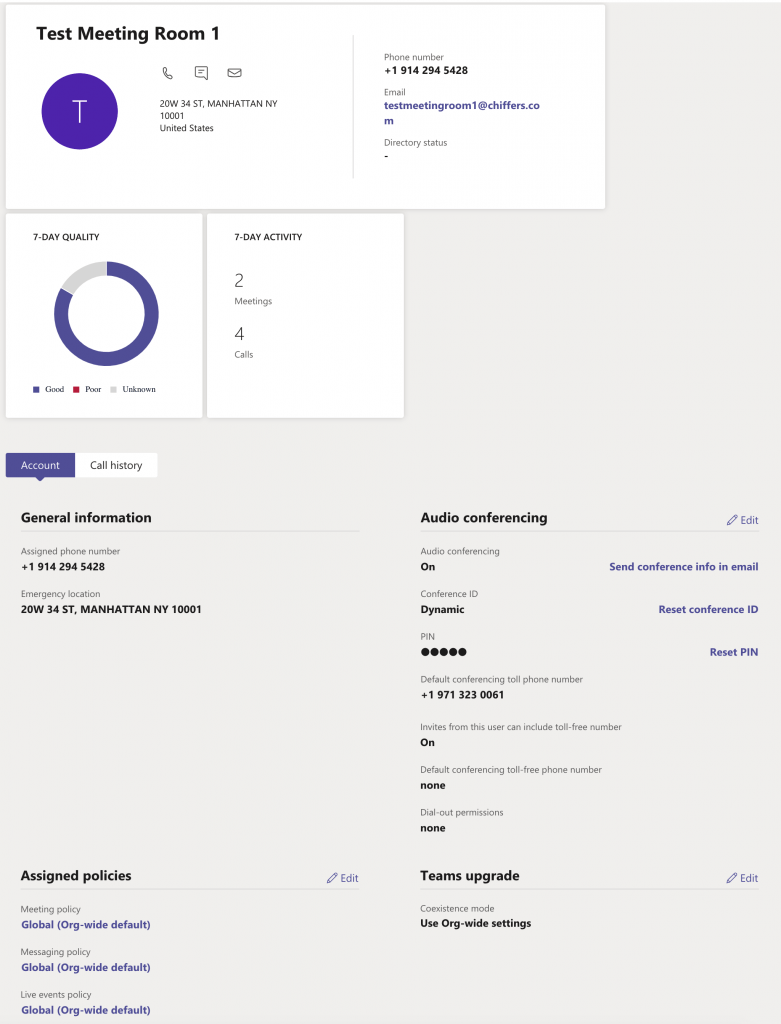 Firmware updates
Managing firmware updates for all Teams registered devices is super simple. You can view any new updates from the device management portal, and then with one click, install them.
From initial testing, once you have clicked install, the handset will download and begin installing the update as soon as it goes idle. Keep this in mind if you're doing this throughout the day.
Rebooting handsets
Alright, i'll admit that I LOVE this simple feature. How many times have you had to instruct a user to unplug and replug in a handset to reboot it? Well, now you can initiate a reboot right from within the portal!
Overall, the device management portal within the Teams Admin Centre is a really great addition, and a super simple way of managing your device deployment. What features would you like to see added?